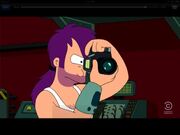 "I hate being a man! I smell bad, my face is scratchy, and the food at those strip clubs is terrible."
―Male Leela
Male Leela, hence the name, is a gender-swapped version of Leela. In the episode Neutopia, she temporarily becomes a man. The notable differences between the male & the female Leela include a different looking ponytail, a five-o-clock shadow of purple shade & lack of eyelashes.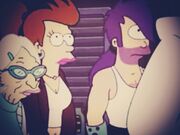 Ad blocker interference detected!
Wikia is a free-to-use site that makes money from advertising. We have a modified experience for viewers using ad blockers

Wikia is not accessible if you've made further modifications. Remove the custom ad blocker rule(s) and the page will load as expected.