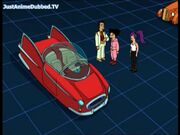 Hover car
Purpose of invention
To drive to places in the air
First appearance
Space Pilot 3000
Hover cars are cars used in the future to drive to places. They do not have wheels, as they hover above the ground. Some cars, like the 'Beta Romeo', can go into space.