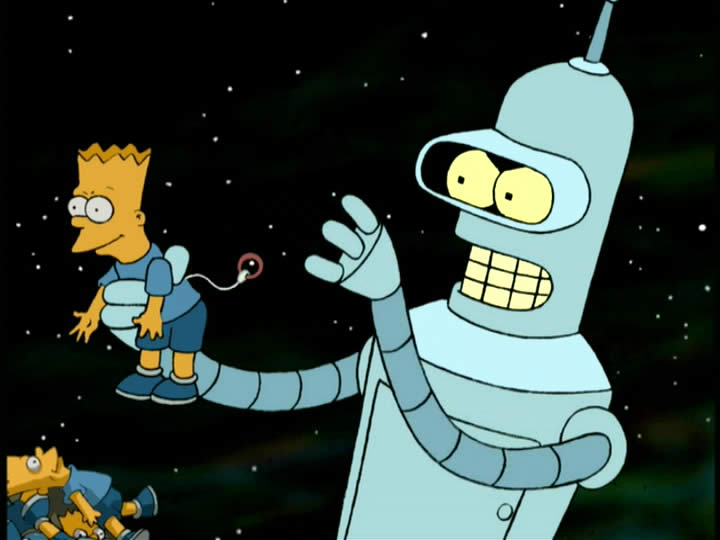 Bartholomew JoJo "Bart" Simpson is a character in Matt Groening's television show The Simpsons.
In the 20th century, toy dolls were created based on Bart Simpson. Some of these dolls were given away as prizes at Coney Island. A variety of Bart Simpson dolls were among the garbage included on giant garbage ball during The Great Garbage Crisis of 2000. When Fry, Leela, and Bender arrive to destroy the garbage ball, Fry spots the pile of the dolls. Bender, taking one of the dolls, pulls its string, and it says one of Bart's catchphrases, "Eat my shorts!" Bender, impressed by the catchphrase, takes the doll's shorts and eats them, saying, "Mmmmm..... shorts!"
Bart was also adapted into float form for ancient Macy's Parades. By 3002, mutants had constructed an airship built in part on Bart Simpson parade float pieces.
Background
Edit
Appearances
Edit
Ad blocker interference detected!
Wikia is a free-to-use site that makes money from advertising. We have a modified experience for viewers using ad blockers

Wikia is not accessible if you've made further modifications. Remove the custom ad blocker rule(s) and the page will load as expected.